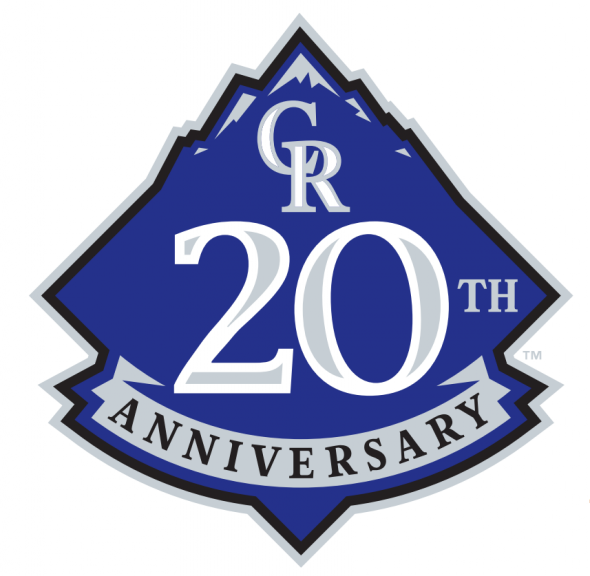 Rockies fans are going to make tough choices if nothing changes.
Chad Bettis will have to wait at least one more start before picking up his first Major League win on the mound.
The rookie looked like he was going to pick up the win, giving the Colorado Rockies a split of the four game series with Philadelphia before Josh Outman, Matt Belisle, Rafael Betancourt, and Jeff Francis, of all pitchers, combined to give up four runs in 1-2/3 innings. The final blow was a walk-off single from Dominic Brown.
There simply isn't much to like about a walk-off loss. When it happens in consecutive days, it makes it even worse. When the team's closer who has been as steady as can be since he was acquired in 2009 goes down with an elbow injury, it makes it even worse.
Elbow injuries and 38-year-old pitches don't tend to mix well. The Rockies will find out shortly if Betancourt's injury is serious or something that might only set him back a few weeks. Of course, the hope is that it isn't serious, but it isn't a good sign for the club, and it certainly wasn't good to see Betancourt blow his second consecutive save.
It is easy to focus on the bad. A season without much promise suddenly gave a false hope of contention, only to be dashed by a strong dose of reality. However, in the midst of the roller coaster ride, the issues that were front and center a year ago showed up more clearly than ever. The Rockies lack depth. Not only on the mound, but at the plate as well.
The issues on the mound at the big league level are glaring, as evidenced by the fact that Jeff Francis is still throwing pitches in the Major Leagues. The Rockies may get lucky, with Eddie Butler excelling in Double-A and first round pick Jonathan Gray potentially being close to Major League ready, the Rockies could have help closer than originally thought.
However, the issues at the plate, the area that this team was built on, have been the biggest disappointment. The Rockies lack any reliable power hitter on the bench. They have a few promising young players, but no one who could be depended on to be an impact big league player right away. There is no one on the immediate horizon in the minor leagues that could be considered either.
Those issues are well known. They have been well documented. Many blogs, publications, media members and newspaper writers have called for changes at Coors Field. The reality is, however, that nothing is going to change. Dan O'Dowd will be the general manager again in 2014, Bill Geivett will still be the Director of Major League Operations, and frankly, no one will know what the real difference between the two of them is.
That makes the choice simple. Rockies fans can either enjoy the Rockies for what they are, a team that has some talent, and will make some noise in September and October when everything lines up perfectly and things go well. Other than that, this is a team that will continue to suffer late season collapses and struggle to finish anywhere near .500. It will also be a team that makes constant excuses, points to every injury as a reason why things didn't go well, and continue to find new reasons why it is next to impossible to win at high altitude.
The choice the fans have to make is whether or not they want to stick around. The patience is going to be tested this offseason. The grumbling among fans is growing louder. Many of those who supported Dan O'Dowd and Dick Monfort are starting to realize that it isn't working. They are starting to see the cracks in the foundation.
The fans in Denver are a loyal bunch. They want to believe in their team, so they buy into the reasons that their teams tell them. However, as loyal as they may be, they are also smarter than most give them credit for. If the Rockies front office feeds them the same line that they have been for the past three seasons, then go out and lay another egg in 2014, don't expect much grace. Fans are starting to get fed up.
Coors Field may be the biggest bar in Denver, and it may be a great place to spend a summer night. Those things won't ever change. There are plenty of fans who will show up for those reasons. Yet, it might be underestimated how many fans actually show up to watch baseball. Continued bad baseball will drive those fans away, and suddenly 20th & Blake might not be the best place to hang out when it isn't full anymore.
The reality is, Rockies fans are desperate for changes, but they aren't going to get them. They are going to have to make tough decisions soon if they want to continue to invest both time and money into this team year-in and year-out. Many will make the decision that it simply isn't worth it.
Follow me on Twitter
@RockiesReview
. Like me on Facebook, search
"Rockies Review"